February 24, 2022
HPS Vigour
Remain true to our original aspiration │2022 VIGOUR The work Appreciation Banquet ended successfully
---
On February 19, 2022, all employees of Shanghai Haogu Industrial Co., Ltd. gathered together. In this new year, we successfully held a work commencement banquet with the theme of "not forgetting the original heart and moving forward in a dream". Let's jointly start a new journey of 2022 and write a new chapter!
   At the beginning of the dinner, general manager Angus expressed his deepest wishes to all employees, reviewed the development process of the company since its establishment, summarized the overall development of the company in 2021, and highly affirmed the achievement that the company can still maintain high-speed development in the case of global epidemic and sluggish economic environment in 2021. This achievement is inseparable from the joint efforts of all employees of Shanghai Haogu. At the same time, he has made a new deployment and arrangement for the work in 2022, adhering to the brand service concept of vigour " exquisite workmanship for global service ", constantly improving and standardizing the internal operation and management of the enterprise, further laying a solid foundation, maintaining technological innovation and meeting new challenges!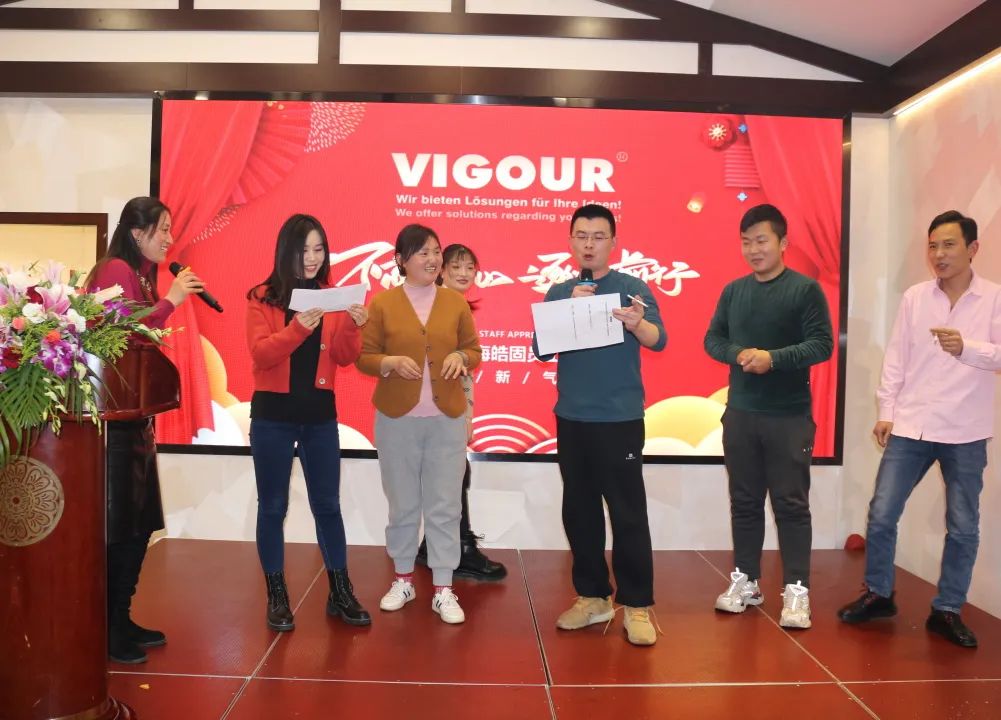 During the dinner, the colleagues of all departments, the director of each department, the general manager of marketing and the leaders of all departments actively took the lead in participating in the game activities and interacting with everyone. The game links involved tongue twisters, knowledge competition and so on, which greatly mobilized the enthusiasm of the employees and pushed the atmosphere of the scene to another high tide.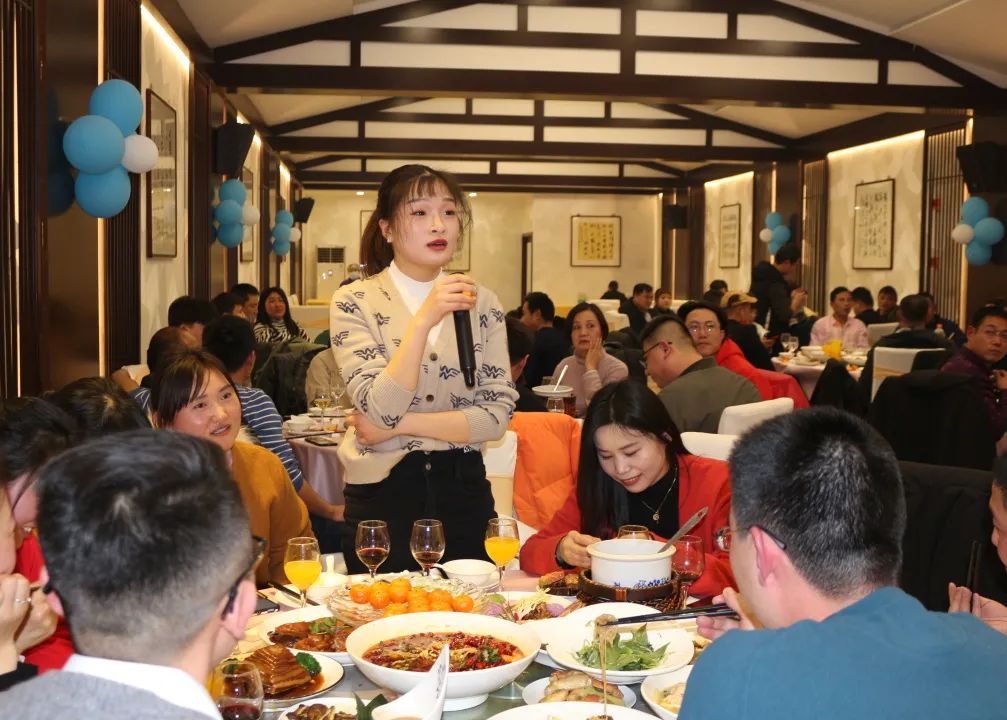 With the interaction of small games and the interspersed lottery links, the passion of the whole audience is ignited. The climax comes one after another. The prizes are dizzying. There are hair dryer, Supor air fryer, mercury home textile four piece set, mercury home textile velvet quilt, Panasonic steaming oven, cash red envelope, etc. there is a lot of laughter under the stage. The sweat of the past has turned into wine in the cup. Let's raise our glasses and drink together.
The final first prize was won by manager Alan of our customer service department, and he sang a song "welcome to the grassland".
The whole dinner ended successfully in a harmonious, warm, passionate and happy atmosphere. Looking back on 2021, we made concerted efforts, worked hard and achieved common gains; Looking forward to 2022, let's join hands, work together in the same boat, unite as one, summon up our energy, talk about the present and the past and create the future!